Veteran Business Referral Network
(VBRN)
Are you a Veteran in the Greater Philadelphia region looking to grow your business leads? Why not connect with other Veterans who share your values and the drive to succeed?
Veteran Business Referral Network (VBRN) is dedicated to networking, building business leads and growing business connections.
Get involved and attend the next VBRN event:
Share and receive business referrals
Network and build new business prospects
Meet fellow veterans with shared values and business goals
Build connections and a foundation for business growth and development
VBRN serves as a one-stop-shop for everything Veterans need to grow their businesses. As a network of Veterans committed to doing business together, we are dedicated to pulling each other up and supporting Veteran business growth.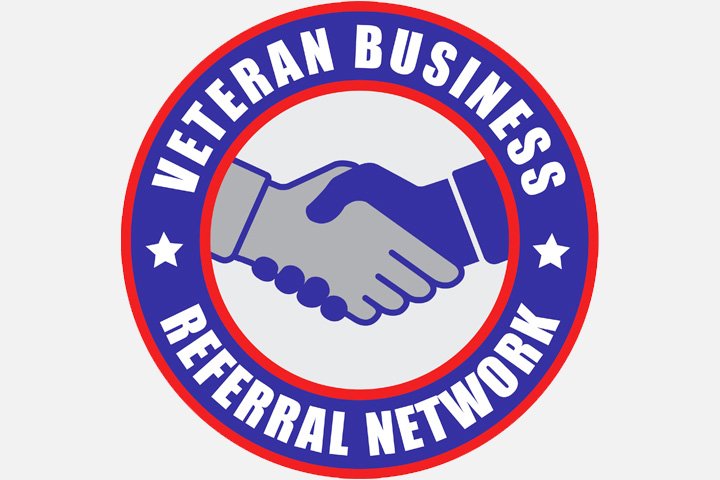 Testimonials
"
Great event and great people trying to connect veterans to help them grow their business! Great group of people, all of which seem very dedicated to the growth and support of fellow veterans in the economic environment. This was my 2nd time going and I connected with new people each time. Looking forward to meeting many more in the future!
"
If you are a Veteran, this is the place to be. Can't say enough about the quality of the event, the organizers, and the Veteran professionals in attendance. I look forward to the next meetup! Every Veteran business owner should be part of this group.
"
Reinforced the importance of true leadership and skills learned in the military and how applicable it is in the business world. Another great gathering of professionals, all with a desire to help other fellow vets in business!
"
Love the mission of this group. The energy and passion of the committee created a wonderful event. I look forward to see how the event evolves, as well as doing what I can to help strengthen the network. So nice to meet you all!
"
Great group of fellow veterans! Everyone involved genuinely wants to assist each other. I look forward to future events and helping out VBRN and my fellow veterans in any way I am able.
"
Great group of Vets - diverse in service as well as business categories - if you are veteran looking to connect with veteran business owners and leaders - this is the place to start.
"
This group has no hidden agendas and that there are people out there that genuinely want you to succeed & will assist you in doing so!
"
Great group of business professionals. I was very happy with the level of seniority and motivation of the veterans in attendance.
"
Great meeting fellow Veterans and advocates for the first time as well as renewing acquaintances. Excellent group!
"
A great way to meet Veterans who are also looking to network and grow their business.
"
I really couldn't believe the quality of leads I got and how I could help people.
"
Time well spent! Look forward to continued engagement.
"
It's refreshing to actually network and walk away with useful information.
"
The guest speaker gave a lot of great advice!
"
It's always nice meeting new people.
Video Playlist of Recent Meetings